All my life I have been an active volunteer helping my community become a better place. This includes 6 years on the KCPS School Board, 4 years on the Missouri School Boards Association Board of Directors, 2 years on the GKC United Way Board of Directors, 4 years on the University of Missouri Extension Council Board of Directors, and 15 years as the Democratic Committeewoman for the 11th Ward. I also volunteer for my church parish, St. Anthony, and have sat on a variety of neighborhood committees to improve our neighborhood conditions.
Since being elected to be the State Representative for Missouri's 19th District in 2016 and again in 2018, I have worked hard for the hardworking families who live here as proven by my record. I believe that the most important function of government is to protect the quality of life for its people which includes a quality public education system, public health and safety, and basic infrastructure such as transportation, utilities, and art and recreational opportunities.
This district has been my home since 1981 when we purchased our first home in the Indian Mound Neighborhood. My husband and I raised our three children here, and we both have enjoyed fulfilling careers of service to the families who live here – mine as an educator, and John's as an attorney.
Thank you for your interest and support. I look forward to continuing to serve as we work to make Missouri a better state.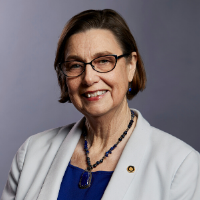 Yours very truly,
Ingrid Burnett
State Representative, District 19
---